For the past 100 years, The East London SPCA has been committed to animal rescue, animal welfare and preventing animal cruelty. This has been done in an area which includes several rural communities with a high level of poverty and unemployment, subsequently resulting in a high demand for our services.
We prevent cruelty, promote kindness and alleviate the suffering of animals. Our objective, aligned to the National SPCA, is to serve and protect ALL animals, to uplift their welfare and to ensure that the protection they have under South African law is upheld and respected.
Even when there are challenges and limitations on our resources, we find ways to assist and deliver our mandate.
Our staff at our premises in Amalinda, East London, are friendly and efficiently attend to visitor requests and tasks. We are proud of the work that we do, our purpose guides us in our conduct every day and we hope that this translates clearly into every encounter that you have with the dedicated people of the East London SPCA.
We continue to work diligently to ensure the immaculate state of our kennels, the catteries and the farmyard. Our Animal Care Assistants lovingly refer to the animals by name and are proud ambassadors of our Society. Those seeking to adopt can be encouraged and comforted by the knowledge the staff have of the animals in their care.
Our Inspectors remain determined and courageous, even when faced with difficult situations. When an Inspector is called to attend to a case of cruelty, we commit to fast and swift reaction. We proactively go in search of cruelty and have no hesitation in calling on the law in cases where necessary. Where possible, we proactively monitor our region to prevent cruelty. Our Inspectorate has been welcomed by the community who are grateful for the assistance provided, whether this is done through the provision of a food parcel for an animal or sometimes a short lesson on how to treat mange. The joy of watching a community pet getting a new lease on life after its owner has participated in an outreach programme is just reward for our stalwart Inspectorate.
The expertise of our veterinary team and the professional and warm atmosphere at our clinic instils a sense of confidence in visitors who entrust their pets into our care. From reception to consultation to admissions, we ensure that our patients receive the best possible care. Even in those saddest of moments when saying goodbye is inevitable, our team provides tender and compassionate support as an old faithful friend gives its last hand-lick after a life well lived.
Clients leaving their beloved companions in our boarding kennels do so with the confidence that they will be taken care of in a home-away-from-home environment. For our boarding kennel staff, nothing beats the delight of watching the joyful tail-wagging of a pet reunited with its owner at the end of its stay with us.
We don't only pay attention to the animals in our care, but are a family that support each other. The leadership style of our Society is participative; we value the contributions our staff and beneficial ideas are recognised and implemented. Continuous engagement takes place with all our stakeholders to ensure our Society remains a trailblazer of animal welfare. The East London SPCA is rightly recognised as a Society of Excellence.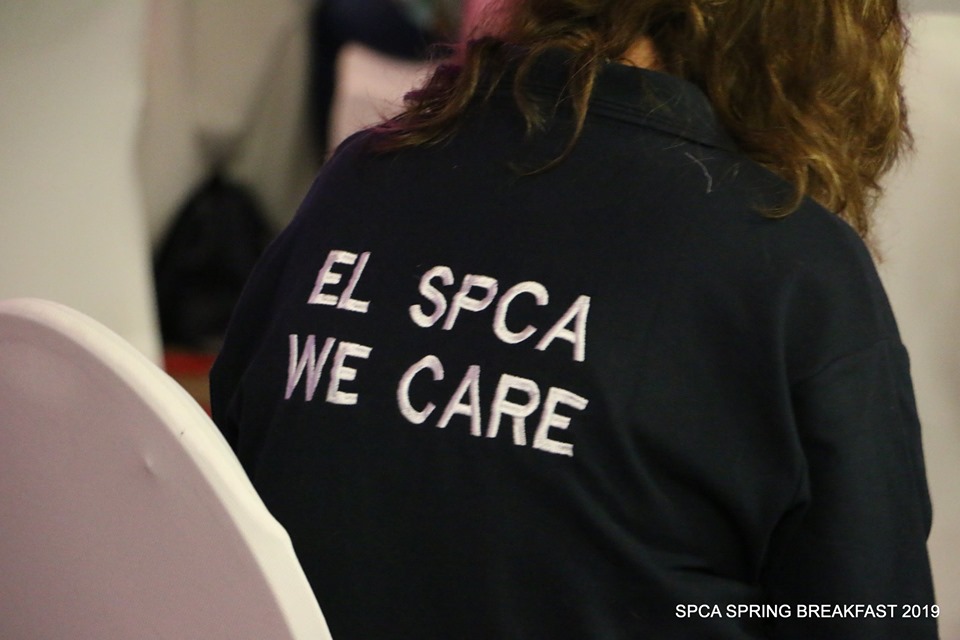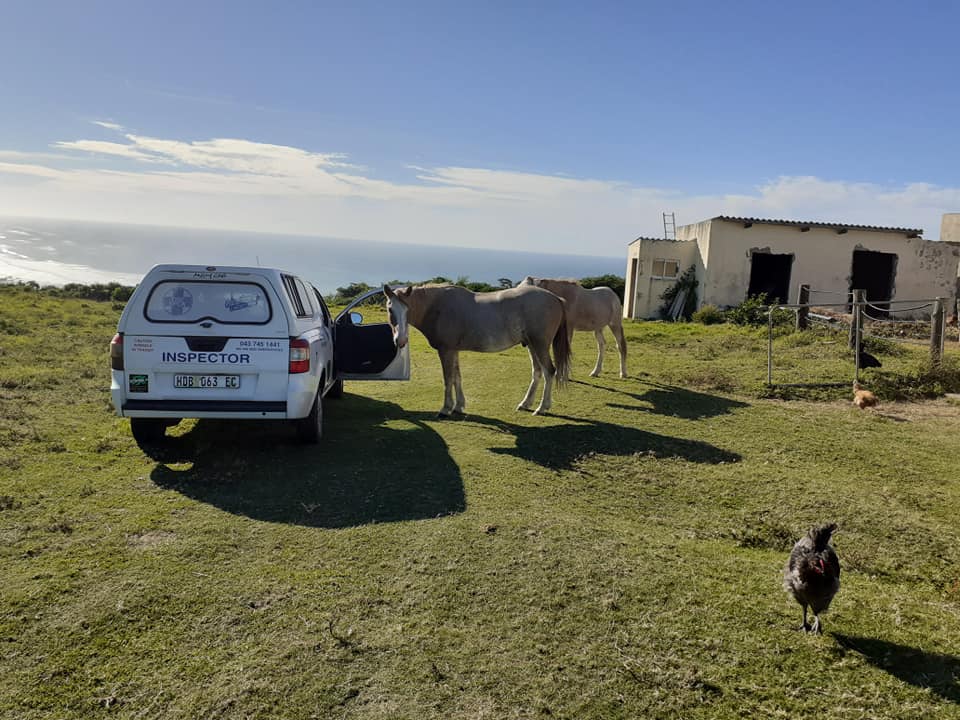 East London SPCA Management Committee
We exist as the Management Committee of the EL SPCA to prevent cruelty to animals within our area. We do this by ensuring that we are financially stable, by building our profile and by winning the support of the public. We deliver value through our Inspectorate, educational initiatives a variety of service offerings and by investing in our facilities, equipment and people.
Here are the people, the volunteers, who serve on the Committee. We operate as a team, draw on the skills and talents of each of our members and work together toward our common goals to ensure we deliver on our objective.
I grew up on a farm in the Cradock district. My parents were ardent animal lovers and nature conservationists. We always had our dogs and cats; in fact, rural legend is that I was brought up by a pair of Labradors! My Dad had a strict policy that I was not permitted to have any wild animals as pets. He believed that wild animals belonged in their natural habitat. This was a valuable lesson to me, and I continue to uphold this stance. I also have fond and vivid memories of orphaned lambs and goat kids whom we hand reared until they were old enough to join the flock. The lambing and kidding season were during the winter months and these little souls used to spend the night in our kitchen next to the aga stove! Our farmhouse was open 'house' to all manner of creatures who chose to pass through, chickens, geese, guinea fowl, etc.
After many years in corporate business, I am now retired and able to give attention to the issues that align with my personal values. Top of the list includes animal welfare and environmental sustainability.
I have a proven track record of achievement during my career as human resources practitioner. I describe myself as astute and results-orientated and have gained the wisdom and knowledge to be able to support the East London SPCA in such areas as labour relations, organisation development, corporate governance, and HR management. As a strategic thinker, with the innate ability to see the bigger picture I believe I can assist the East London SPCA in achieving its objectives
My love of nature and animals coupled with a keen sense of sport and adventure helps me to keep things in perspective and to balance my life in a way that I can both work and play hard.
Geoff Walton
Vice Chairperson
I am from the Eastern Cape having spent most of my life in East London and King Williams Town.   I was Head of Internal Audit at Buffalo City Municipality and have the philosophy that there is no other path to do things other than correctly.  I earned myself the reputation of being "strict but fair". I have since retired but found that retirement really didn't suit me at all so after a stint of private consultancy work, I became a BCMM Councillor serving on the Municipal Public Accounts Committee, the Rules Committee and the Ethics Committee.
For relaxation I enjoy expanding my knowledge and the internet is often my home.  Work as a Councillor occupies a lot of my time – not just committee work but assisting the community too.
An achievement that stands out for me was spotting talent amongst my staff and training them up to become the best at what they did.  A couple of years ago, without me realising she was in the audience, one of my former staff members stood up and said that were it not for the kind mentoring of an old grey-haired man present she would not be in the position she occupied. And she named me. That was a wonderful feeling – not being applauded but being remembered for all we had done those long years ago. 
I have served on the EL SPCA Committee for two years, as Chairperson for a year and now as Vice Chair.
My constant pursuit of the doing things the right way in accordance with rules and process is one of my greatest contributions to the EL SPCA Management Committee. We have a good balance of youth and maturity and my wisdom and knowledge from years of working experience brings stability to the team.
My background is largely public health within local government and I currently head up a unit which seeks to ensure the participation and beneficiation of vulnerable and marginalized groups like women, children, youth and senior citizens within local government.
I initially became involved with the East London SPCA as an Eager Beaver (youth volunteer) in the 70's and spent many holidays and weekends in gumboots assisting where needed in the kennels and catteries as well in the animal hospital providing support to staff and care to the animals.
I further served a stint on the EL SPCA Management Committee around 2011 and after that became involved in fund, resource and awareness raising.  
My motivation for serving on the Management Committee emanates from my positive and grounding childhood experiences at the EL Sanctuary. This coupled with a desire to restore the good name of the EL SPCA, such that the sanctuary is once again known for its supportive and caring environment not only for the staff but also for the feathered, furred or scaled clients who require an intervention from the sanctuary as well as persons visiting the sanctuary so that admissions, adoptions, consultations, or euthanasia would be the best and most humane service "we" could provide.
My compassion for giving a voice to the voiceless drives me to serve both mankind and animals.
Rama Purushothaman
Treasurer
I currently work at the Office of the Auditor-General South Africa. I moved from the private sector into the public sphere to play my part in strengthening our country's democracy by enabling oversight, accountability, and governance in the public sector through auditing.
Patricia Gunn
Committee Member
I have over 20 years' experience in the non-profit sector working predominantly in informal settlements, focusing on Early Childhood Development.  I am currently the provincial leader for an NGO called "Hi Hopes" which falls under Centre for Deaf Studies (Wits University).  I work with deaf and hard of hearing babies and toddlers, rendering home interventions throughout the Eastern Cape.         
My greatest achievement was when I gave up corporate banking (FNB) to project managing their Corporate Social Investment (CSI) project in 1999. This was a day care centre that started in a shack, moved to a container and then they built a beautiful brick centre, called "Simunye Day Care". It was meant for 30 children in Mzamomhle Township, Gonubie.  However, once the other businesses heard what they were doing, they donated building materials and manpower and my team and I managed to open two classrooms, getting 60 vulnerable toddlers off the street during the AIDs epidemic and employing five local ladies.  The centre is still in operation today.
I was born and bred in East London, but enjoy travelling abroad seeing different bits of the world.  I have visited India, Goa, Mauritius, Mexico and Amsterdam thus far and am looking forward to future overseas adventures.
Down time and relaxing includes reading, walking my dogs on the beach, painting and mosaic, volunteer work and spending time with my family.
My exposure to CSI projects and years of service in the non-profit / NGO sector defines the expertise I bring to the East London SPCA Management Committee. I have consequently slotted into the Chair of the Fund Raising Sub Committee, a role which has given me the opportunity to utilise my skills and capability.
Pam Kerr
Committee Member
Having a passion for career and personal development I founded EnvisionSA in 2009 which later became the GKC Group. The company specialises in recruiting and coaching individuals and teams along with training and implementing coaching/ mentorship programmes within companies. The company's logo is a simple lotus flower and it stands for "Life Transformation" which stands at the heart of every intervention.
Along with my coaching practice and the business I lectured 2012-2013. Key subjects where Business Management, HR, Public Relations and Journalism.
My personal stint in journalism happened October 2012 when Uthando South Africa asked for my assistance with the book project "Abantu Abadala -Conversations with the Elders." I spent time at NOAH in Khayelitsha doing the initial interviews with these 'unsung heroes' who lived before, during and after Apartheid. Working on this project was a life defining experience and a huge privilege. Incredible teamwork resulted in a beautifully illustrated book in English and Xhosa which also has the elder's personal messages of wisdom for future generations.
The year 2005 was a year of great courage (or perhaps madness) when I made the decision to pack up my life here in South Africa and move London UK to gain international experience within my profession and to see a bit of the world!
I spent one and a half years with Reed Senior Finance as a consultant and later became Manager Financial Services at the branch in London's "Square Mile".
My next adventure in London was to join Diageo as a Talent Manager. Working for the company I observed the impact that coaching was having on their Leadership teams and enrolled to study with "The Coaching Academy" in London and qualified as an internationally accredited Executive Business and Life Coach.
After four years of living and working overseas, I returned to South Africa to assist in fulfilling the vision of addressing the skills shortage and making a difference in South Africa.  This has included joining the SPCA committee in 2020 where I lend my training, writing and business skills. I firmly believe in Ghandi's statement "You can judge a country by the way they treat their animals".  South Africa has a long way still to go and I believe that each person participating can make that small but vital difference.
Jacobus Coetzee
Committee Member
I describe myself as a dynamic and detail-oriented problem solver with outstanding technical, managerial, and interpersonal skills. I am a high achiever who thrives on developing streamlined processes with the goal of delivering excellent customer service. I possess a comprehensive understanding of production, costing and tooling requirements, Lean and Theory of Constraints (TOC) principles and project management. I am adaptable and undaunted by new challenges.
These are the characteristics and expertise that I bring to the East London SPCA Management Committee.
As the East London SPCA Management Committee, we assure the public, our funders and other stakeholders that the organisation is being managed to fulfil its core purpose and for its target beneficiaries.